Lindy Hop Syllabus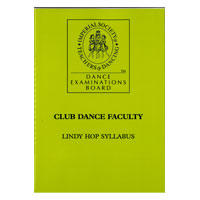 Product code: 503
Regular Price (inc VAT): £11.00
log in to benefit from member pricing
Stock availability: 15
Product description:
These study notes have been compiled by the Club Dance Faculty of the ISTD.
Mr Nicky Miles, Chairperson
Mr Richard Marcel, Vice Chairperson
Miss Mary Deville, Secretary
Mr Ralf Schiller
Miss Suzanne Hammond
Mr Charles Richman
Miss Edita Doncakova
The committee would like to extend their gratitude to Julie Oram of Jitterbugs London, who without her knowledge, understnading and expertise, woudl not have been able to prodice this syllabus.
© ISTD.