A Guide to the Theory & Technique of Classical Sequence Dancing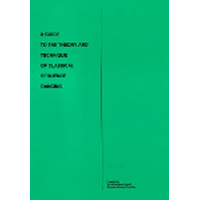 Product code: 300
Regular Price (inc VAT): £9.00
log in to benefit from member pricing
Stock availability: 7
Product summary:
A collection of charts, music, theory & technique of Classical Sequence Dancing
Product description:
A Guide to the Theory and Technique of Classical Sequence Dancing.
This is a guide to the theory and technique of classical sequence dancing. Needed for all examinations. Soft cover 22 pages.
Associate Package inclusive of Charts & The Guide to the Theory & Technique of Sequence Dancing - BDBD revised 2003. Compiled by the Sequence Advisory Committee of the British Dance Council.
First printing March 1965. Revised 1971, 1980, 1983, 1995, 1997. Reprinted October 2003.
© British Dance Council.
Other recommendations that you may like
Black and white edged with Faculty colour